Artists like...
and more...

What is Praise Him Karaoke?
Praise Him (or Hymn) Karaoke brings over 800 Christian based songs to your local church, coffee shop or bookstore with Christian music spanning from gospel to standard hymns to current contemporary Christian hits. Unfortunately there are not a lot of Christian songs that have been produced into Karaoke format (with words on TV), but we purchase most every one that gets released. View the current songlist here.
We have over 100 Traditional Hymns in karaoke, kids Bible School favorites, many Gospel tunes and several hundred Contemporary Christian songs by artists like... Amy Grant, Sandi Patty and Michael W. Smith to the new ones like... Aaron Shust, Jeremy Camp, Third Day, Casting Crowns, Toby Mac, DC Talk, Newsboys and Nicole C. Mullen. Plus many, many more!!!
There is music for all ages. So you can book an event specifically for kids, teens or adults or a night for all ages!!! Have a Christian Karaoke party any day or night of the week. Have one after a church service as fellowship! Have one to kick off or end vacation bible school or church camp.
Praise Him Karaoke was envisioned back in the early 1990s, however, it was brought to fruition in the summer of 2010 since it finally took this long to release a good selection of Christian Karaoke titles. Praise Him Karaoke was founded by professional, local singer Rick A. Ludwig of Waukee, Iowa who owns Showtime Entertainment DJ & Karaoke Service. Rick has been running karaoke since 1990, however, his passion is for Christian music, as he started singing in his mom's church at age 4 (since 1970) where he performed "Oh How I Love Jesus" in front of a congregation of 100. Rick currently attends the Lutheran Church Of Hope in West Des Moines and has been going there since the early 2000's.
For more information on booking Praise Him Karaoke, contact us at (515) 208-1782 or email us. Rates vary upon time and day of the week and the location of your event. We currently service mostly Central Iowa but are willing to travel anywhere in Iowa.
NOTE: Our non-Christian karaoke library contains of over 21,000 songs from the 50's to current hits on the radio and can be added to your show if desired, however, we like to make sure that songs that are performed at your event would not be offensive.

Praise Him Karaoke is part of Showtime Entertainment


(c) 2010-2018 PraiseHimKaraoke. All rights reserved.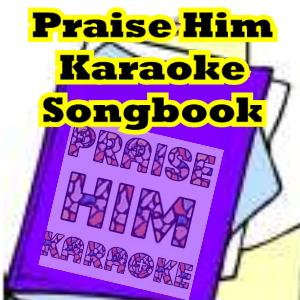 Call Today...
(515) 208-1782
TESTIMONIALS...
Rick - I wanted to send you a huge thank you for helping to make Taste Of Hope such a huge success. I hope you had as much fun as we did. In Christ. -- Taste Of Hope Planning Team - Lutheran Church of Hope
- West Des Moines
Rick - Thank you for your performance at our Teddy Bear Sunday picnic. We greatly appreciate your time and talents. -- Sheila Gatewood - Bertram United Methodist Church