Testimonials about Rick Ludwig and his show(s)...
Return to RickLudwigConcerts.com | Return to RickLudwigSings.com
Return to ImpessionMan.com | Return to Donate4Rick.com
Rick provides the best in town. Rick knows how to do it right. -- Prairie Meadows Racetrack & Casino
Rick showed up exactly on time and proved to be very reliable. The timing couldn't have been any better! It was what any service should be. He showed up right on schedule, hit a homerun with the performance and it was a hit right out of the gate with everyone in attendance! Everybody just loved the performance. There was quite a crowd considering the venue, but Rick performed like a champ. I was honestly kind of nervous how it would turn out but after seeing the performance, I was a believer! I WILL be booking him again, count on it! Considering the outcome of the performance and how good it makes people feel, the price is WELL worth booking. I would do it again in a heartbeat! Quite honestly, I think it's a GREAT price considering the memories it has provided. Book him now before he hits Vegas and doesn't come back! I was impressed with the singing ability and the Elvis outfit was hilarious! I am amazed at the wide array of songs that he is apparently capable of doing. Be it for ten minutes or two hours, I can't say that I would change a thing. Great bang for the buck! Anyone who books Rick for whatever occasion will not be disappointed. Rick was very accommodating and made the entire experience of booking the event a pleasure. Courteous and helpful every step of the way made this an incredible investment. Where else can you pay so little and get memories that will last for a VERY long time? I thought everything was great and I look forward to booking a performance with him again and SOON! The performance was short but sweet. Thanks a million, Rick! -- Clayton Lindsey (for his wife, Brandy's 27th birthday)
Oh My, Rick. It was definitely a hit. I've been getting comments from all his coworkers and he was very surprised. The picture... I think is absolutely priceless. Thank you so much for everything, I think it was flawless - I can't wait to see the video. I'll be sure to use you... in the future.

Thanks Again. -- Hannah
Everyone I asked said they enjoyed it, that it was funny, the length of time was good, and maybe we could have Elvis back sometime. One person cried during your performance, but said the songs brought back a lot of memories. Good job. -- Nancy Gilbreth - Activity Coordinator of Golden Circle Organization
Rick your show was great. The clients and staff loved it. Clients made numerous comments on how good you were. Plus, they loved your voice. Hopefully, we will use you again. -- Monica Lawson - Golden Circle Organization
Rick - Thanks so much for the show and music for the evening. Really enjoyed having you share our special day. We sure had a good time with everyone. Thanks so much. -- Larry & Anita Squires - 50th Anniversary
Rick - Thank you for your performance at our Teddy Bear Sunday picnic. We greatly appreciate your time and talents. -- Sheila Gatewood - Bertram United Methodist Church
Rick, thank you so much for singing today for Club55. We have been looking forward to your coming for a long time. Your music brought so many smiles today. :) You are such a talented person and we can tell how much you enjoy entertaining. Good luck! -- Janet Pasco - Club55
It [Elvis Show] was a great addition to opening night! I will definitely keep your card on file. -- Lee Ann Bakros - Marketing & Public Relations Director/Group Sales Director/Trip Coordinator of Des Moines Playhouse
Dear Rick: Thanks again for a good, entertaining program. Whenever we can get some audience participation it is fun and they enjoy it. -- Elanor Noel - Lodge on Ashworth
For more information on booking shows or for a demo, contact him at (515) 208-1782 or email Rick. If you would like to Donate to help Rick continue his life-long dream of continuing this wonderful musical journey, please visit Donate4Rick.com now! Thanks in advance!!!.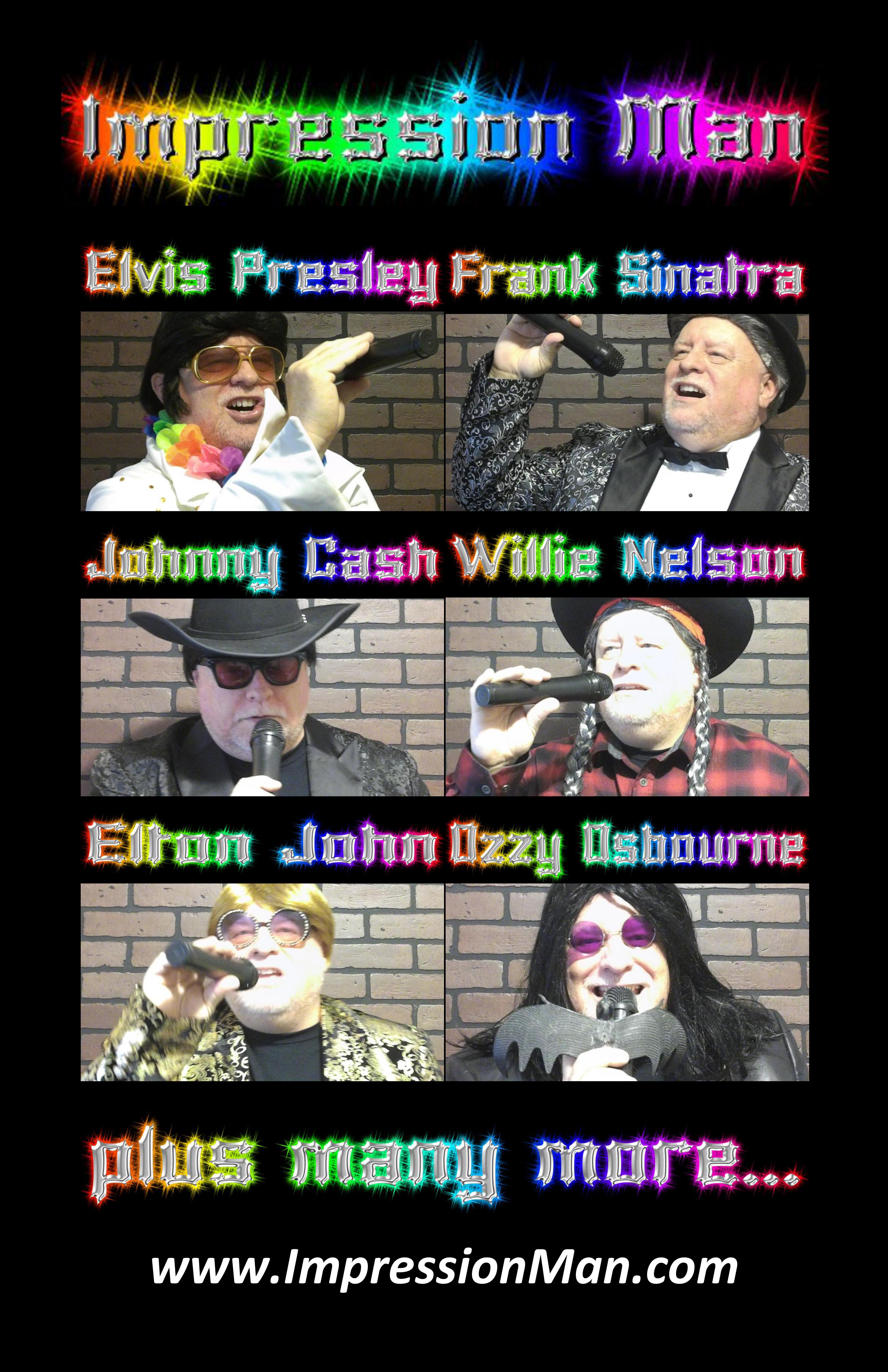 Rick also does Mobile DJ, Karaoke, Trivia and Singing Telegrams!
Weddings, Clubs, Casinos, Private Parties, Schools, Graduations and more...
Check Rick out at: www.RickLudwig.com
Like Rick's Facebook Page