Choose from these Legendary Singers...
Elvis Presley,
Frank Sinatra,
Louis Armstrong,
Buddy Holly,
Roy Orbison,
Elton John,
Neil Diamond,
Barry Manilow,
Johnny Cash,
Willie Nelson
and more...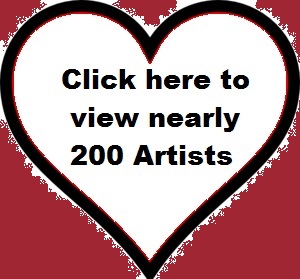 PHONEGRAM TESTIMONIALS...
Instant Text feedback...
Rick [Elvis]...All done! ... Did she like it?
Nicolas... Oh hey Rick... Sorry I just saw this right now... I was enjoying quality time with the Ms. and enjoying the rewards of your good work if ya know what I mean
.... yes she loved and thanks again for putting forth the extra effort and making it happen today. I'll see what I can do about sending some referrals your way.
Rick [Elvis]...Awesome sauce!!!
Instant Text feedback...
Rick [Elvis]... I thank ya! I thank ya very much! Did Wade like it?
May... He did! Thank you so much! You did such a great job! I hope to get to use your service again...
Other Feedback responses...
Rick, You are the best far better than the rest! Jada absolutely loved your songs and was equally impressed with the difficulty of the songs. You touched her heart. Your customer service is outstanding. You are prompt, polite and courteous. Very impressed with your follow up phone call and a simple Thank You for your business. I will without a doubt recommend your services to any one that is interested! I will definitely use your services in the future! Jada and I live miles apart but Thank You for putting a smile on her face for Valentine's Day! It is the perfect way to let someone know that you really love them as I do Jada. -- Jody
Rick, my mom loved it. Awesome job. Thanks. I'm excited for the next one. The phonegrams were great. Nice work. I'll definitely use you in the future. - Jeff
Keywords: Phone-A-Gram, phone-a-grams, phoneagram, Sing-A-Gram, singagram, King-A-Gram, kingagram, singing telegram, Des Moines, IA, Iowa, Midwest, Ames, Altoona, Ankeny, Clive, Johnston, Urbandale, Windsor Heights, Pleasant Hill, Carlisle, Polk City, Grimes, Waukee, West Des Moines, Norwalk
Keywords: Elvis, Big, Fat, Large, Enormous, Gigantic, Fun, Tons of Fun, Biggs, Big Elvis, Fat Elvis, Large Elvis, Elvis Biggs, Des Moines, IA, Iowa, Ames, Altoona, Ankeny, Clive, West Des Moines, Waukee, Grimes, Indianola, show, concert, singing telegram, phoneagram, phone-a-gram, sing-a-gram, kingagram, seranade, sing, singer, singers, concert
CALL TODAY!
515-208-1782
or toll free
1-877-iSing2u
1-877-474-6428
Great gift for only 30 bucks!!!
Give the Gift of Song!
"Music speaks what cannot be expressed soothes the mind and gives it rest heals the heart and makes it whole flows from heaven to the soul"