Other Feedback responses...
Rick showed up exactly on time and proved to be very reliable. The timing couldn't have been any better! It was what any service should be. He showed up right on schedule, hit a homerun with the performance and it was a hit right out of the gate with everyone in attendance! Everybody just loved the performance. There was quite a crowd considering the venue, but Rick performed like a champ. I was honestly kind of nervous how it would turn out but after seeing the performance, I was a believer! I WILL be booking him again, count on it! Considering the outcome of the performance and how good it makes people feel, the price is WELL worth booking. I would do it again in a heartbeat! Quite honestly, I think it's a GREAT price considering the memories it has provided. Book him now before he hits Vegas and doesn't come back! I was impressed with the singing ability and the Elvis outfit was hilarious! I am amazed at the wide array of songs that he is apparently capable of doing. Be it for ten minutes or two hours, I can't say that I would change a thing. Great bang for the buck! Anyone who books Rick for whatever occasion will not be disappointed. Rick was very accommodating and made the entire experience of booking the event a pleasure. Courteous and helpful every step of the way made this an incredible investment. Where else can you pay so little and get memories that will last for a VERY long time? I thought everything was great and I look forward to booking a performance with them again and SOON! The performance was short but sweet. Thanks a million, Rick! -- Clayton Lindsey (for his wife, Brandy's 27th birthday)
Thank you Rick! She loved it, and was totally embarrassed, which is perfect! Thank you again for making this happen last minute, she needed some good laughs. Best of luck to you and your business, I will refer you to my friends and use you again sometime! Take care. - Lisa
LOL thank you SO MUCH Rick! He called me and was laughing so hard you defintely made his day and mine!! You are awesome love the pic!!! - Cortney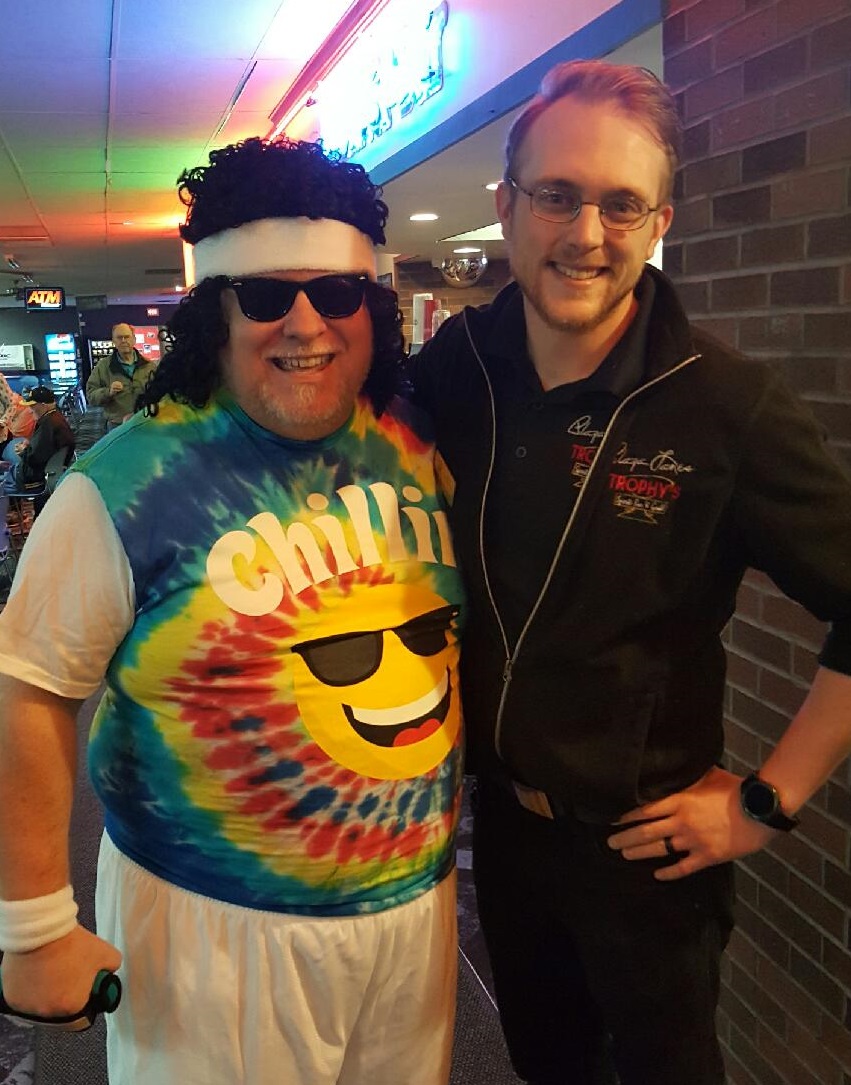 She was totally surprised. Probably the best money I have spent this year. My brothers and I were not able to join her for her 60th birthday but you filled in nicely as Willie Nelson! Thanks again Rick! You provide a great service my friend! -- Joe
Rick, Thanks so much!!! There is truly no better gift than the gift of embarrassment!!! It [The Chicken] was awesome! I had someone videotape it for me so I could see his face! You did such a great ! Thanks for making his 30th birthday one for the books! -- Hallie Vogel
Oh My, Rick. It was definitely a hit. I've been getting comments from all his coworkers and he was very surprised. The picture... I think is absolutely priceless. Thank you so much for everything, I think it was flawless - I can't wait to see the video. I'll be sure to use you for any of my embarrassment needs in the future.
Thanks Again. -- Hannah
Elvis did an awesome job, and was the talk of the party. Great singing voice and professionally done. I now believe that ELVIS LIVES! -- Bob Werner (surprise for his wife Carol)
Everyone loved your appearance at the [Jeff's] birthday party. In fact, after we all went back to our home later that night, we were still commenting on it! You are a great entertainer!" Thank you very much" for helping make Jeff's birthday bash a success! Jeff & I were wondering if you would be interested in coming back again. We have our company Christmas party and we would love to include you in that evening's festivities. -- Deb Hansen (Jeff Hansen's 50th birthday party).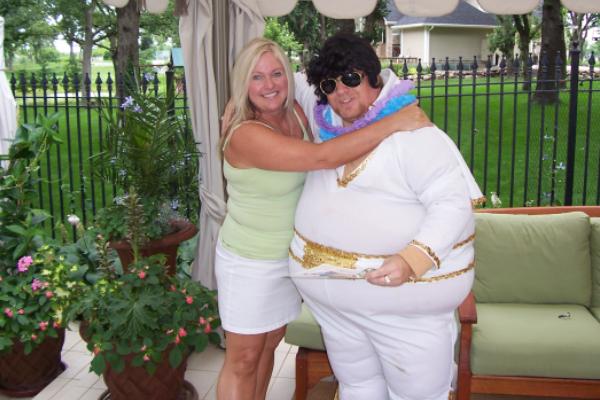 Thanks Rick, Great Job! I got a call from Sarah after you left and she was a good sport, wasn't she? I really appreciate the pictures too, thank you for the keepsakes, I can't wait for everyone to see them! You are in a great business, making people smile. Awesome job, thanks again. -- Stephanie Barker (friend of Sarah's)
Very entertaining. Very funny. Would be great for any special day sing a gram. I loved it, keep up the good work!!! -- Allan Robuck (Elvis impersonator from Knoxville, IA)
Hey Rick! -- Thanks for coming! We all had a blast and we have you to THANK FOR THAT! Your Elvis impersonation was great... and so was everything else. You're already invited for next year! Our gross total is looking like it'll be over $59K! -- Tyler Weig - Community Relations, Iowa Region - American Cancer Society
Yes it was great! He was very surprised and I don't think I have ever seen him get that awkward! Thank you so much! It was great! She [wife] loved it [Johnny Cash Singing Telegram]! Thanks! -- Dirk Christensen
TESTIMONIALS PHONE-A-GRAMS...
Instant Text feedback...
Rick [Elvis]... I thank ya! I thank ya very much! Did Wade like it?
May... He did! Thank you so much! You did such a great job! I hope to get to use your service again...
Rick, You are the best far better than the rest! Jada absolutely loved your songs and was equally impressed with the difficulty of the songs. You touched her heart. Your customer service is outstanding. You are prompt, polite and courteous. Very impressed with your follow up phone call and a simple Thank You for your business. I will without a doubt recommend your services to any one that is interested! I will definitely use your services in the future! Jada and I live miles apart but Thank You for putting a smile on her face for Valentine's Day! It is the perfect way to let someone know that you really love them as I do Jada. Thanks -- Jody
Rick, my mom loved it. Awesome job. Thanks. I'm excited for the next one. -- Jeff
UPDATE on Jeff... Rick, this is Jeff. The phonegrams were great. Nice work. I'll definitely use you in the future. - Jeff
SHE LOVED IT!! Your phone-gram might be my new favorite birthday present to give to people! - Angela Reece